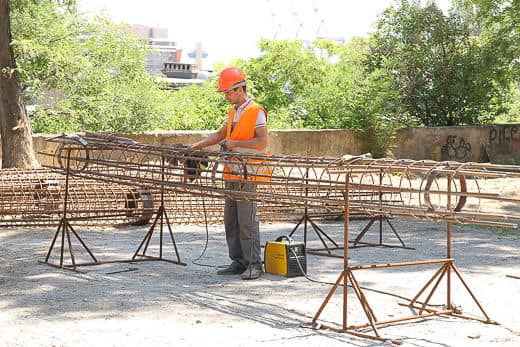 Construction company "Gefest" continues the beautification of the second part of the Greek Park on the slopes of Primorsky Boulevard.
It is about the so-called walking and entertainment area. In this part of the park the installation of the largest playground in Odessa with an area of almost 1,000 square meters is planned.
The builders have already cleared the former pool of debris and dismantled its dilapidated elements. It is in this part that the playground will be located.
In addition, the company's specialists carried out the necessary work to strengthen the slope by installing piles.
"The Greek park is a unique project for Odessa. We knew that it would be difficult and would have a lot of work to do. But it was worth it, since the company "Gefest" is a socially oriented enterprise, aimed not only at increasing its capital, but also at developing the social infrastructure of the city.
Thanks to the work of dozens of specialists involved by us, we managed to save part of the slope of Primorsky Boulevard from collapse, as well as restore the "business card" of Odessa near the sea gate of the city, " said Vasilis Boumbouras, executive director of the construction company "Gefest".
According to the project, in the second part of the Greek park, modern garden and park furniture, lighting, storm drains will be installed, as well as landscaping and equipment for walking trails.
All the processes for the beautification of the park is funded by the President of the charitable organization "Boumbouras Foundation", the Greek businessman Pantelis Boumbouras.
The builders of "Gefest" are planning to complete the beatification of the second zone of the park before Odessa City Day, September 2.
It is worth noting l that the art-zone of the Greek Park with an exclusive fountain and giant stairs opened in the early autumn of 2018.