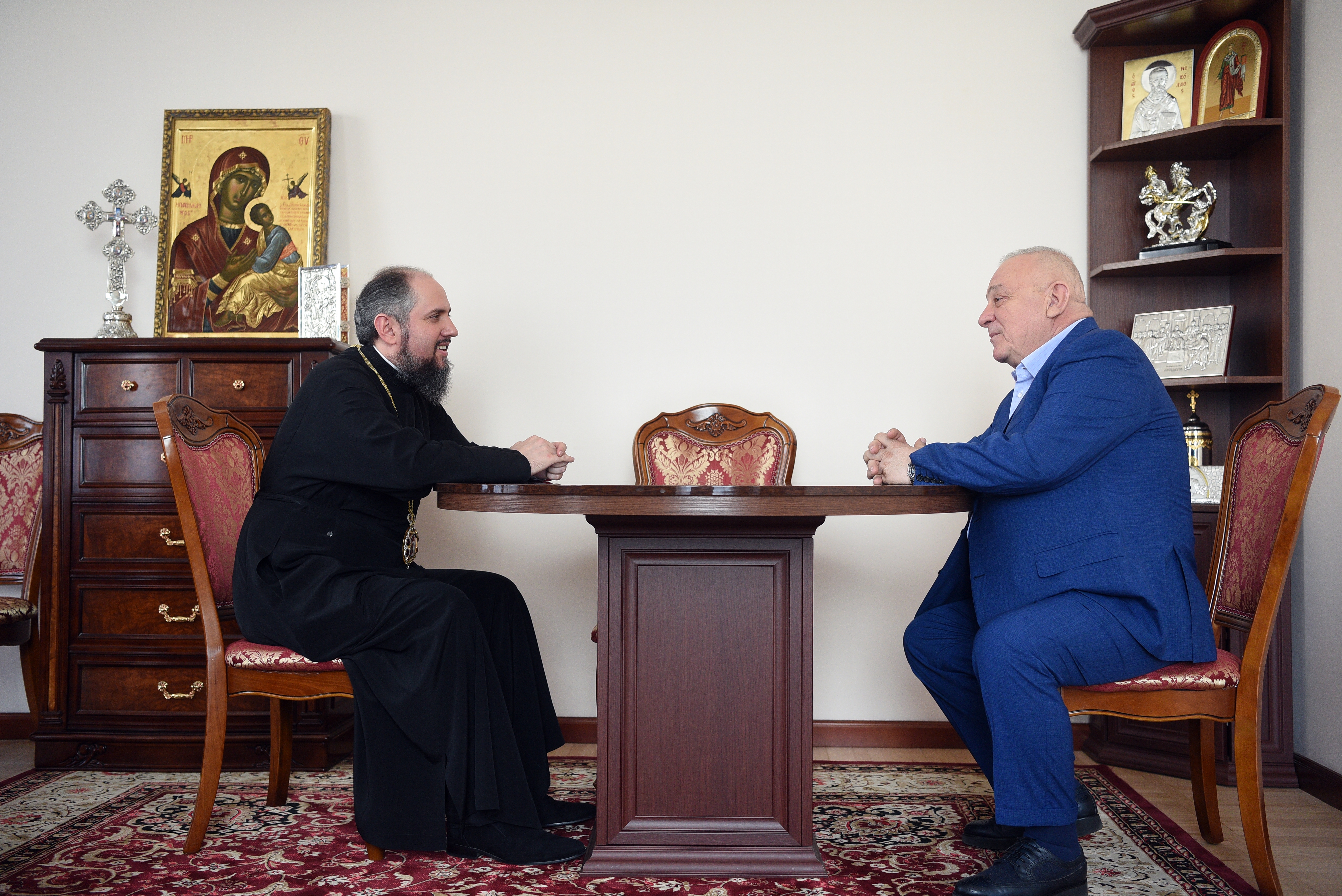 The Greek businessman and philanthropist, President of the charitable organization "Boumbouras Foundation" Pantelis Boumbouras met with the Metropolitan of the Orthodox Church of Ukraine, Metropolitan of Kiev and All Ukraine Epiphanius.
During the meeting, the President of the Foundation expressed deep respect for the Metropolitan and wished him strength to carry out his mission.
"Today the thing Ukraine needs the most is peace. This is our common mission. For my part I am ready to provide support to the Orthodox Church of Ukraine. In particular, on the territory of Donbass, where the most
numerous Greek diaspora lives," said Pantelis Boumbouras.